Wild Blueberry Swirl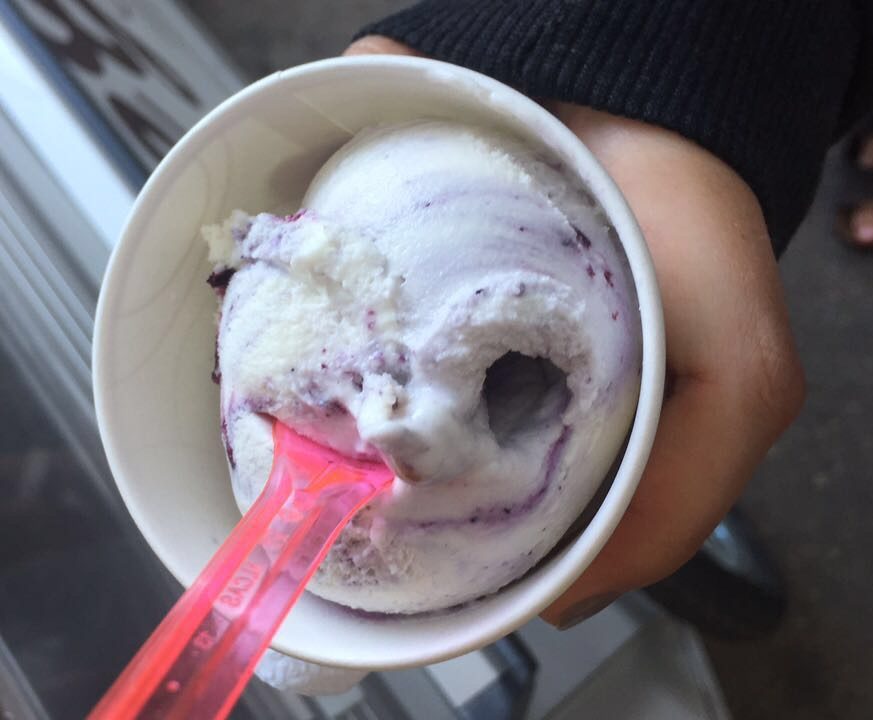 Ingredients
Wild blueberry compote:
2 cups (200 g) wild blueberries
1 cup (200 g) sugar
2 tbsp (30 ml) lemon juice
Vanilla gelato:
2 cups (500 ml) whole milk
1/4 cup (60 ml) whipping cream
3/4 cup (50 g) sugar
1 egg
1/2 vanilla bean
Preparation
Wild blueberry compote:
Reduce wild blueberries, lemon juice and sugar over medium heat, stirring occasionally. Once the mixture has reduced by half, remove from heat.  The compote will continue to thicken due to the natural pectin in the fruit.
Vanilla gelato:
Combine the milk, cream and sugar on the stovetop over medium heat. Heat to just below boiling and remove from heat.
Whisk in egg, beating continuously until it emulsifies.
Cut vanilla bean length-wise. Add to mixture.  Let cool to room temperature.
Scrape and remove vanilla bean. Place gelato in freezer overnight, or use a home ice cream maker.
Assembly:
Once vanilla gelato is chilled, drizzle the wild blueberry compote over the vanilla gelato.

Wild Blue is Good for You!