Wild Blueberry Press Release
Get WILD in the kitchen this Thanksgiving
September 11, 2019
Bring out the wild side of traditional appetizers, mains, desserts, chutneys and drinks for the holiday season and impress guests with wild blueberry recipes from the Wild Blueberry Association of North America.  http://www.wildblueberries.com/recipes/index.php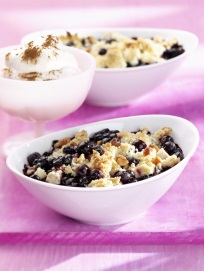 Wild blueberry harvest is over but frozen wild blueberries are always widely available.  Frozen fresh at harvest, their great taste, superior quality and nutritional value are preserved for up to two years.  Consuming ½ cup of wild blueberries daily provides your body with the anthocyanins, proanthocyanidins and antioxidants it needs to increase your metabolic rate and potentially prevent neurodegeneration diseases such as Parkinson's.  Incorporate this super fruit into holiday dishes and reap the benefits of a wide range of natural antioxidants and polyphenols, which help our bodies fight against disease and age-related health risks.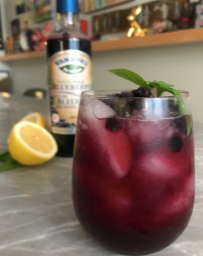 Celebrate with a refreshing cocktail incorporating Van Dyk's 100% Pure Wild Blueberry Juice; add wild blueberries to a traditional Thanksgiving stuffing for a unique spin on a classic dish; serve delicately perfumed Persian rice and wild blueberries for an exotic twist on a Thanksgiving side dish, or a wild blueberry curry dahl from Chef Christine Tizzard for a healthy, vegan, non-traditional option.  Make delicious use of your turkey leftovers with Christine's Pulled Turkey Tacos.
Here are a few of the many alternatives to conventional Thanksgiving recipes that will enhance your holiday meal: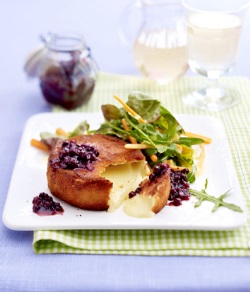 Christine Tizzard is a Maritime-born chef, food stylist, recipe developer and a lifelong lover of Canadian wild blueberries.  She is the author of the critically-acclaimed cookbook Honest to Goodness: Recipes for the Everyday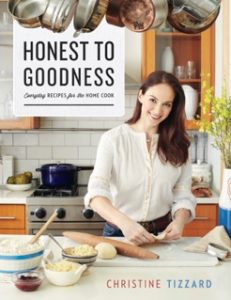 Home Cook.  Short-listed last year for a Taste Canada Award for the Health and Special Diet Cookbooks category, it shares her commitment to healthy eating and love for all things delicious. She is working on a new cookbook and is available for interviews and in-studio cooking demonstrations to share her knowledge of the tiny but potent fruit.
Wild blueberries have always been Christine's personal favourite for their powerful antioxidant and disease-fighting properties.  They put a burst of colour and natural sweetness into any diet.  With a mere 45 calories per 100 gram serving, wild blueberries are rich in manganese, high in fibre and contain double the antioxidant power of cultivated blueberries.
About the Wild Blueberry Association of North America
The Wild Blueberry Association of North America (WBANA) is an international trade association of growers and processors of wild blueberries from Quebec, New Brunswick, Nova Scotia, Prince Edward Island, Newfoundland and Maine, dedicated to bringing the wild blueberry health story and unique wild advantages to consumers and the trade worldwide.  For news, recipes, and related health information about wild blueberries visit www.wildblueberryassociation.ca or www.wildblueberries.com. For the latest updates, read our blog. Visit us on Facebook, Twitter, or Instagram.
-30-
For additional recipes, visuals and information or to arrange an in studio interview and cooking demo with Chef Christine Tizzard please contact Susan Willemsen, or Ruth Colapinto or Simi Junior at The Siren Group Inc.  Tel:  (416) 461-5270.  Fax: (416) 778-9047.
E-mail:  ruth@thesirengroup.com susan@thesirengrup.com simi@thesirengroup.com
Visit www.thesirengroup.com or follow us on Twitter @thesirengroup.