Phyllo Pockets with Spinach, Feta and Wild Blueberries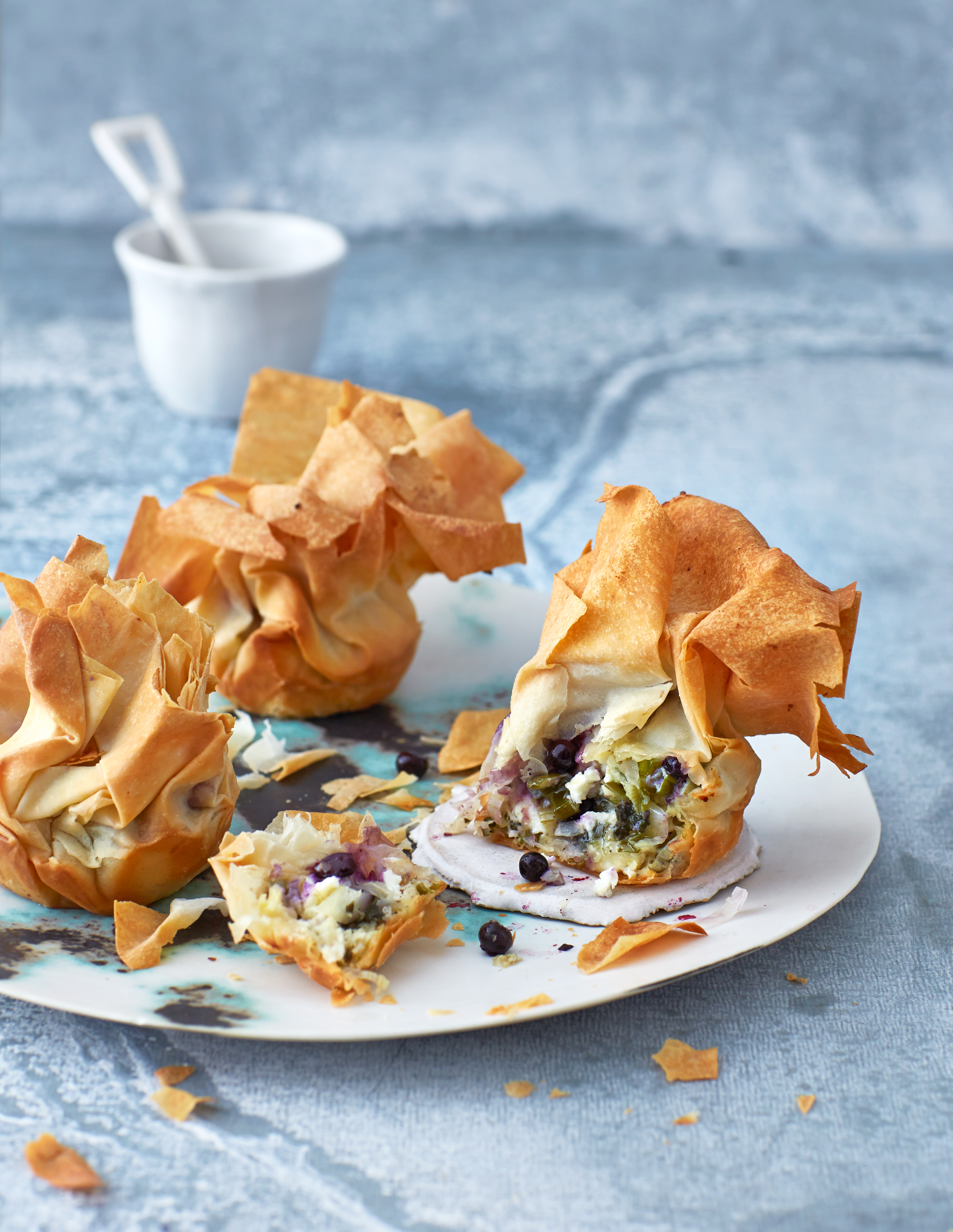 Ingredients
115 g (4 oz) pound baby spinach
4 green onions
225 g (8 oz) Feta cheese
4 tbsp (60 ml) sour cream
1 organic egg
3 tbsp (45 ml) bread crumbs
Salt
Freshly ground pepper
1 package (8 oz) phyllo dough
1 tbsp (15 ml) olive oil
1 cup (250 ml) frozen wild blueberries
You will also need:
A muffin tin
Preparation
Wash and dry spinach and tear into small pieces.  Wash green onions and slice into rings.  Finely cube Feta.  Combine onions, spinach, Feta, sour cream, egg and bread crumbs.  Season with salt and pepper.
Preheat oven to 190°C (375° F).  Place three sheets of pastry on top of each other and cut into four equal pieces to form three-layer squares.  Grease muffin tin.  Place a square of dough into each muffin mold and press down lightly; repeat for all twelve molds.
Fold wild blueberries into the feta mixture.  Distribute mixture evenly among muffin molds.  Twist the ends of the dough to create a seal at the top.  Bake for 15–20 minutes on the lowest rack of the oven until golden brown.
Nutrition
Calories: 160
Protein: 6 g
Fat: 8 g
Carbohydrates: 16 g

Wild Blue is Good for You!