Wild Blueberry Cheesecake Ice Pop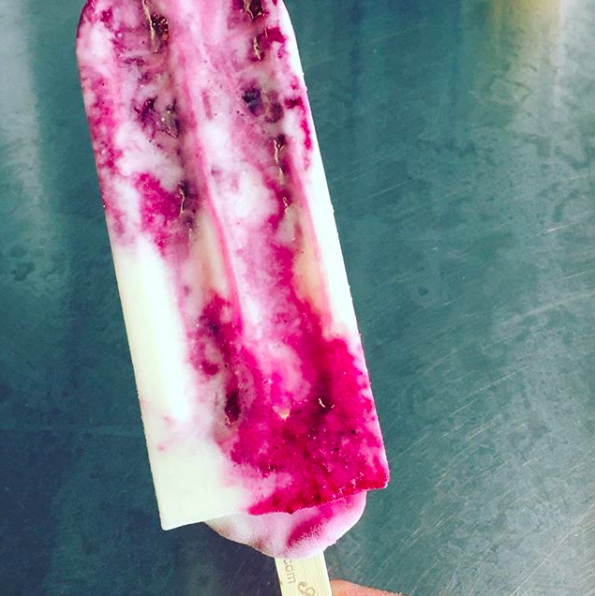 Ingredients
Wild blueberry compote:
4 cups (1 L) wild blueberries
1.5 cups (375 ml) water
1/2 cup (125 ml) fresh lemon juice
and zest of 1 lemon
1/2 tsp (2.5 ml) of 5 Spice
1.5 cups (375 ml) organic cane sugar (or substitute)
Lemon cream cheese:
3 cups (750 ml) cream
1.5 cups (375 ml) cream cheese
2/3 cup (160 ml) lemon juice and zest of 2 lemons
1 cup (250 ml) sugar
Pinch kosher salt
Preparation
For the wild blueberry compote, add wild blueberries, water, sugar, 5 Spice, lemon juice and zest to a pot and cook on medium heat for 12 minutes.  Remove from heat and cool.
For the lemon cream cheese mixture, add cream, cream cheese, sugar, salt, lemon juice and zest to a blender and blend until mixed but not too frothy.
Pour each mold 1/2 full of lemon cream cheese mixture followed by the wild blueberry mixture to fill to the top.  Do not mix entirely.  Allow mixture to naturally form a white and purple tie-dyed look.
Freeze in deepest part of freezer for minimum of 8 hours.

Wild Blue is Good for You!