Wild Blueberry Clafoutis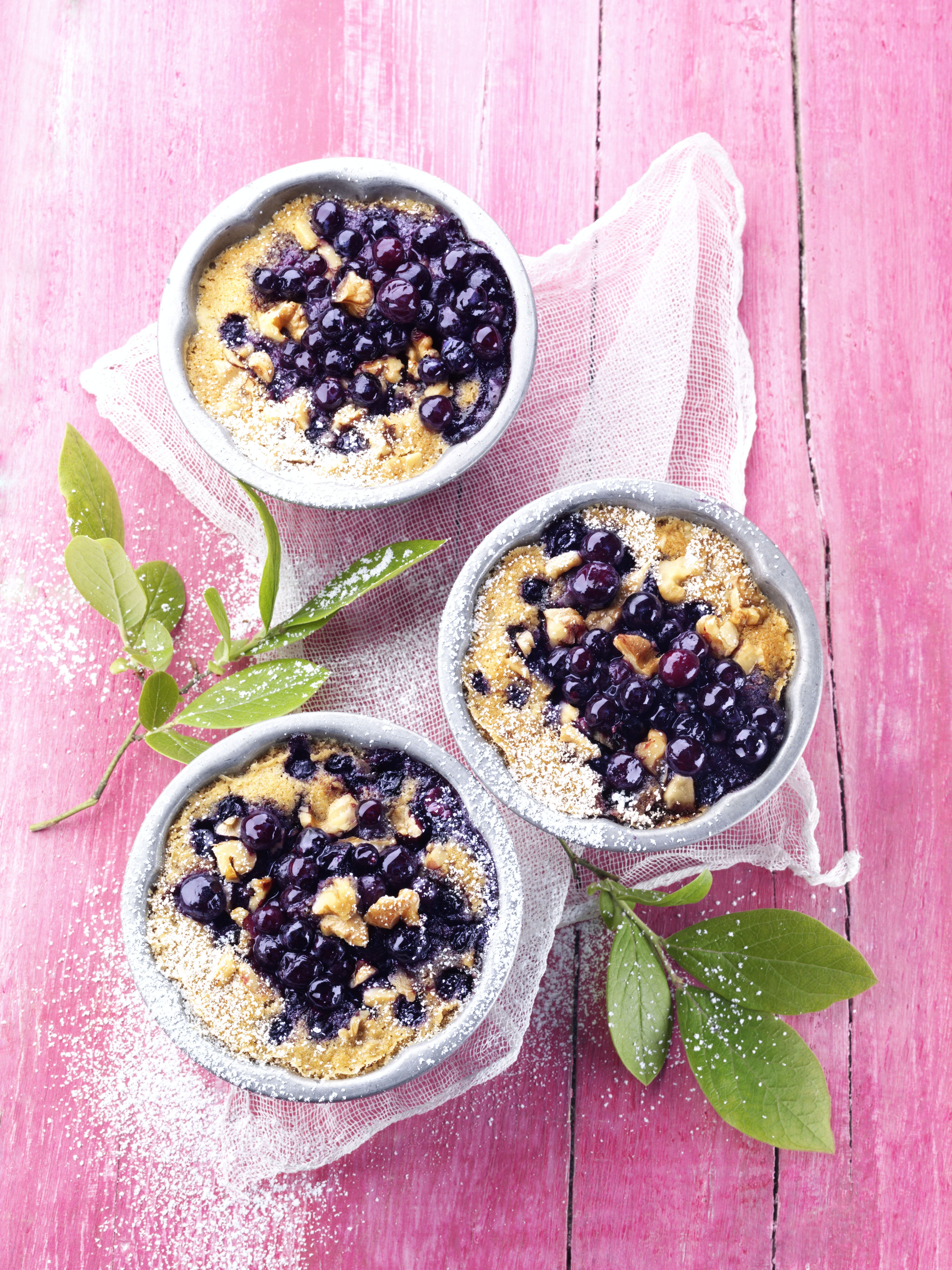 Ingredients
1 ½ cups (180 g) walnuts
2 ½ cups (350) frozen wild blueberries
1 teaspoon vanilla
4 ounces (120 g) butter
⅔ cup (80 g) flour
½ cup (100 g) sugar
¼ teaspoon salt
2 eggs, large
5 ounces (150 ml) milk
1 tablespoon powdered sugar for coating
grease and sugar for the ramekins
Preparation
Preheat oven to 400° F (200° C).  Grease six 8 oz (125 ml) ovenproof ramekins (or eight – 6oz) and sprinkle with sugar.  Spoon equal portions of wild blueberries into ramekins.
Coarsely chop ½ cup (80 g) of walnuts.  Grind remaining 1 cup (100 g) in food processor.  Add flour, sugar, and salt to ground nuts.  Pulse to mix.
Heat butter in large sauce pan until golden brown.  Remove from heat.  Whisk in eggs, milk and vanilla to butter.  Fold in flour mixture.  Spoon mixture over wild blueberries and sprinkle with chopped walnuts.
Bake for 30 to 35 minutes.  Let cool and sprinkle with powdered sugar.  Serve lukewarm.
Serves 6
Preparation time: approx. 60 minutes
Nutrition
Calories: 478
Carbohydrate: 40 g
Protein: 8 g
Fat: 34 g

Wild Blue is Good for You!