Wild Blueberry Frozen Yogurt Popsicles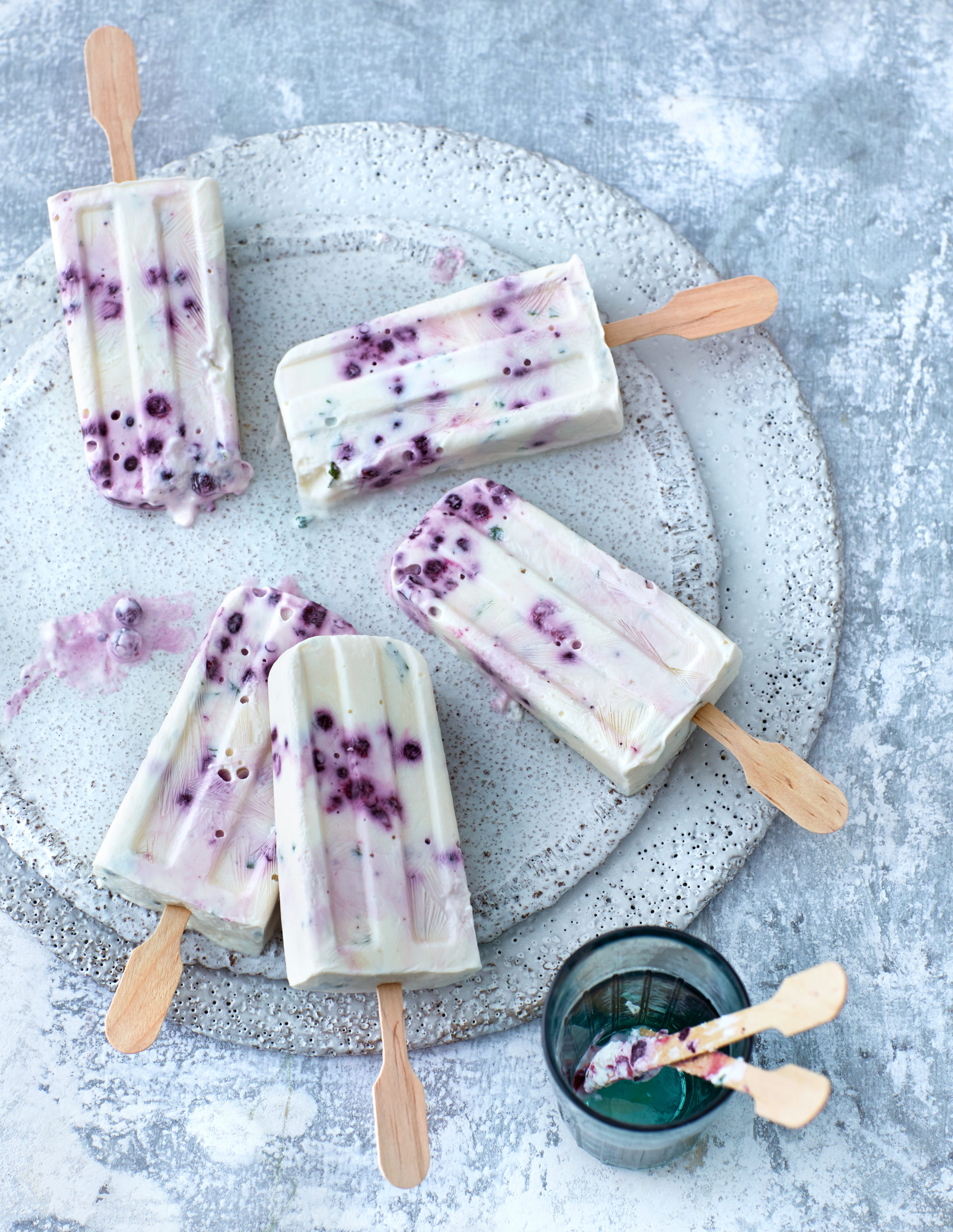 Ingredients
1 bunch lemon balm
1/2 cup (125 ml) whipping cream
1 1/4 cup (310 ml) Greek yogurt
2 tbsp (30 ml) honey
1 cup (250 ml) frozen wild blueberries
Preparation
Pluck twelve leaves of lemon balm, wash, pat dry and cut into fine slices.  Whip cream until stiff peaks form.  Stir the honey and lemon balm into the yogurt.  Carefully fold in the blueberries and whipped cream.
Pour the mixture into popsicle molds, and while partially frozen, put a popsicle stick in each.  Freeze until firm (approx. 3-4 hours).
Nutrition
Calories: 100
Protein: 2 g
Fat: 8 g
Carbohydrates: 4 g

Wild Blue is Good for You!