Wild Blueberry Gin Fizz
By Mookie Morris, head mixologist, SIPBAR Toronto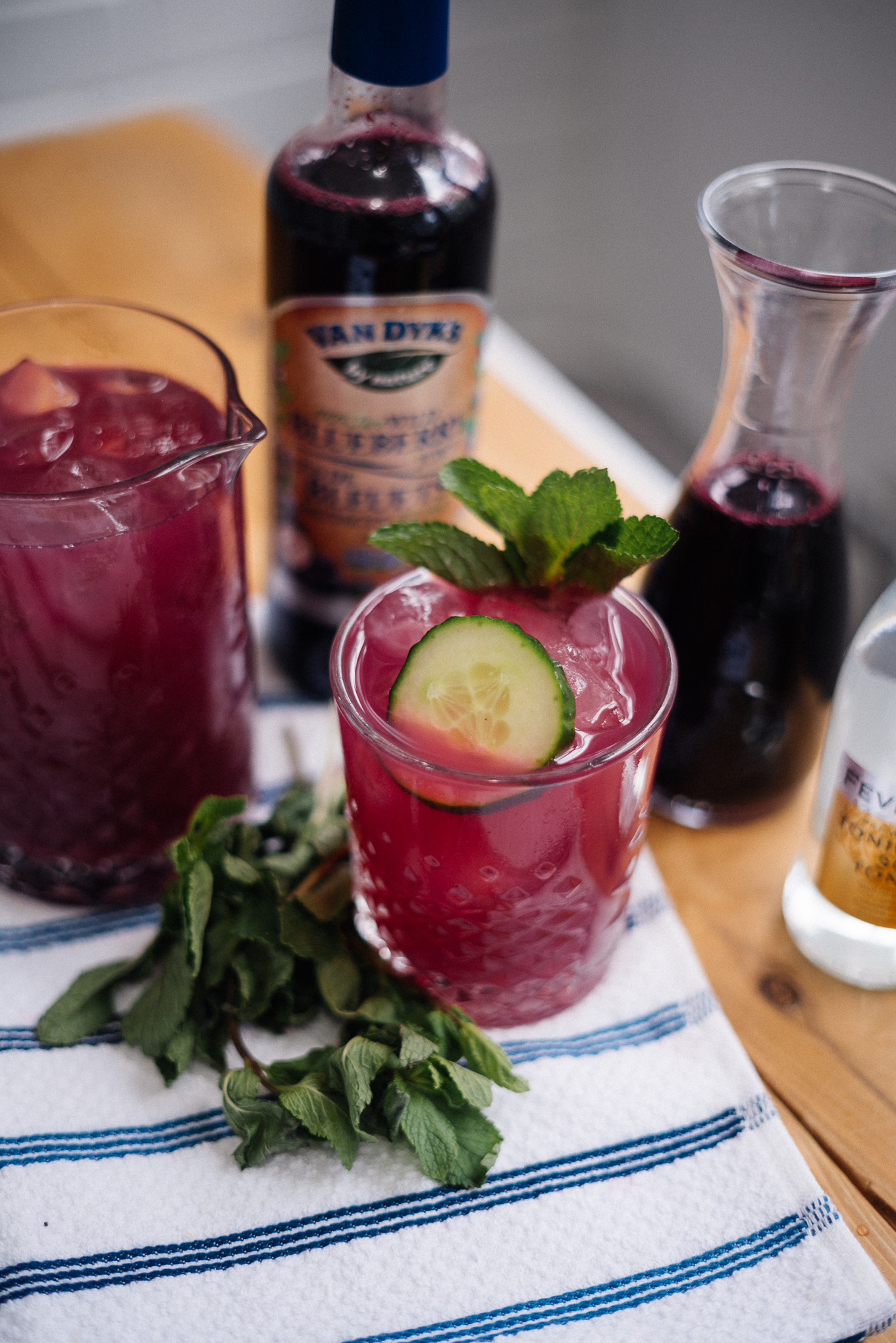 Ingredients
1.5 oz (45 ml) premium gin
.5 oz (15 ml) Van Dyk's Wild Blueberry Juice*
.5 oz (15 ml) fresh lime juice
.75 oz (22.5 ml) simple syrup
3 slices of cucumber
1 cucumber wheel for garnish
3 mint leaves
Soda
*Van Dyk's 100 per cent pure wild blueberry juice is available at select retailers and at www.vandykblueberries.ca.
Preparation
Combine ingredients in a shaker with ice and shake well.
Use a fine strainer to pour the liquid into a rocks glass with ice. Top with soda.
Garnish with cucumber wheel and fresh mint.

Wild Blue is Good for You!