Wild Blueberry Mojito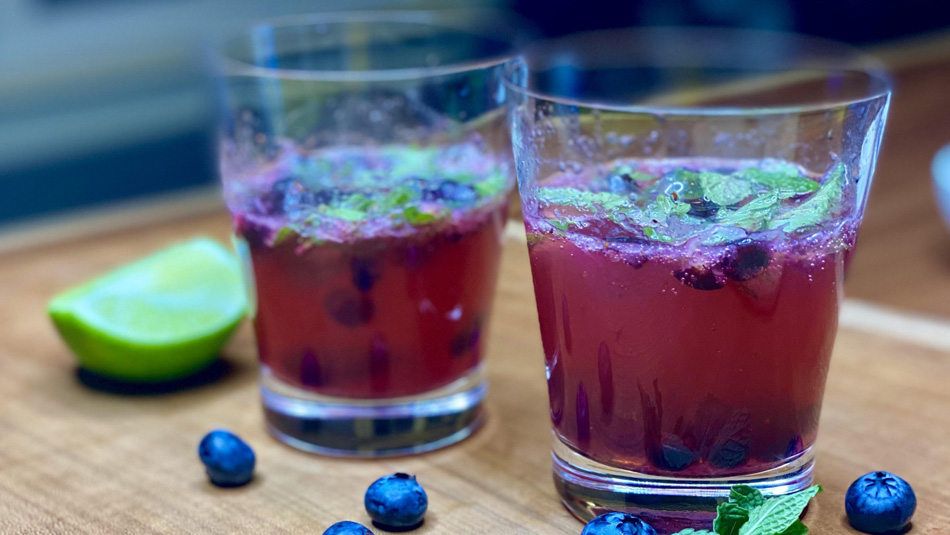 Ingredients
16 frozen wild blueberries or 1/8 of a cup (25 ml) plus more for serving
2 tablespoons (30 ml) lime juice
2 teaspoons (10 ml) maple syrup or 2 teaspoons (10 ml) of sugar
8 fresh mint leaves, plus more for serving
1/4 cup (60 ml) white rum
Ice
2 tablespoons (30 ml) club soda
Lime slice for serving
Preparation
Add wild blueberries, lime juice, maple syrup and eight mint leaves to your glass. Use the end of a wooden spoon to bash the mint into the lime juice and sugar.
Add rum, and ice. Serve with extra frozen wild blueberries, mint leaves and a lime slice.

Wild Blue is Good for You!