Wild Blueberry Press Release
Spring into spring 2019 with colourful frozen wild blueberries
December 14, 2018
Spring into spring 2019 with colourful frozen wild blueberries
— Six anthocyanin-rich wild blueberry recipes to anticipate warm weather —
Complement the colours of spring with delicious and vibrant frozen wild blueberries, one of the richest sources of anthocyanins in foods.  It is the anthocyanin pigments in wild blueberries that give them their rich dark colour and provide numerous health benefits including protection against type 2 diabetes, systemic inflammation, weight gain, erectile dysfunction and cognitive decline during aging.  Daily consumption of moderate amounts of wild blueberries reduces the risk of heart attack and cardiovascular disease.
Wild blueberries are frozen fresh at harvest, preserving great taste, superior quality and nutritional value for up to two years.  Enjoy half a cup a day year-round for maximum health benefits.  Include the superberry in a range of dishes to add a pop of colour to any spring menu and try these six wildly delicious recipes from the Wild Blueberry Association of North America: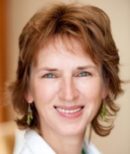 Consultant to the Wild Blueberry Association of North America, Wilhelmina Kalt, Ph.D. is available to share her knowledge and research on the health benefits of wild blueberries.  Dr. Kalt has studied the horticultural and food factors that influence fruit bioactive content.  In more recent animal and human studies she has characterized how bioactive pigments, which are abundant in wild blueberries, are absorbed by the body.  She has collaborated in clinical studies in various fields of biomedicine to examine the effects of wild blueberries in a free-living human population.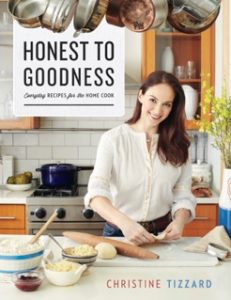 Christine Tizzard is available for interviews and in-studio cooking demonstrations to share her knowledge of the tiny but potent fruit.  Christine, The 3 Way Chef, is a Maritime-born chef, food stylist, recipe developer and a lifelong lover of Canadian wild blueberries.  Author of the critically-acclaimed cookbook Honest to Goodness: Recipes for the Everyday Home Cook, she shares a commitment to healthy eating and love for all things delicious, including wild blueberries.
About the Wild Blueberry Association of North America
The Wild Blueberry Association of North America (WBANA) is an international trade association of growers and processors of wild blueberries from Quebec, New Brunswick, Nova Scotia, Prince Edward Island, Newfoundland and Maine, dedicated to bringing the wild blueberry health story and unique wild advantages to consumers and the trade worldwide.  For news, recipes, and related health information about wild blueberries visit www.wildblueberryassociation.ca or www.wildblueberries.com. For the latest updates, read the blog. Visit  on Facebook, Twitter, or Instagram.