Wild Blueberry Press Release
Wildly festive cocktail recipes
October 29, 2018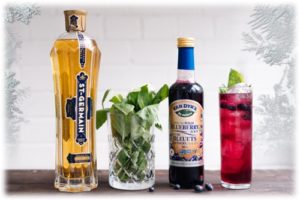 Celebrate the holidays and ring in the New Year with a festive selection of easy-to-make, wildly delicious cocktail recipes.   Wild blueberries spruce up any traditional recipe by adding a punch of colour and bold flavour that guests will be sure to remember.  Indulge in this holiday treat guilt-free, knowing wild blueberries contain a wide range of natural anthocyanins, which help fight against disease and age-related health risks.
Wild blueberries are frozen fresh at harvest, preserving great taste, superior quality and nutritional value.  Enjoy half a cup a day year-round for maximum health benefits.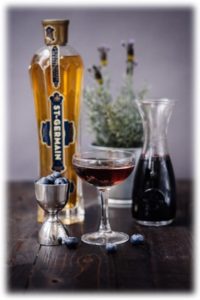 Try these easy-to-make cocktail recipes from Toronto's SIPBAR using Van Dyk's 100 per cent natural Wild Blueberry Juice and garnish with frozen wild blueberries available year-round in your grocer's freezer:
Pair your wild blueberry cocktail with Mildred Temple Kitchen's Wild Blueberry Chutney Cheese Tray for a perfectly wild holiday get-together.